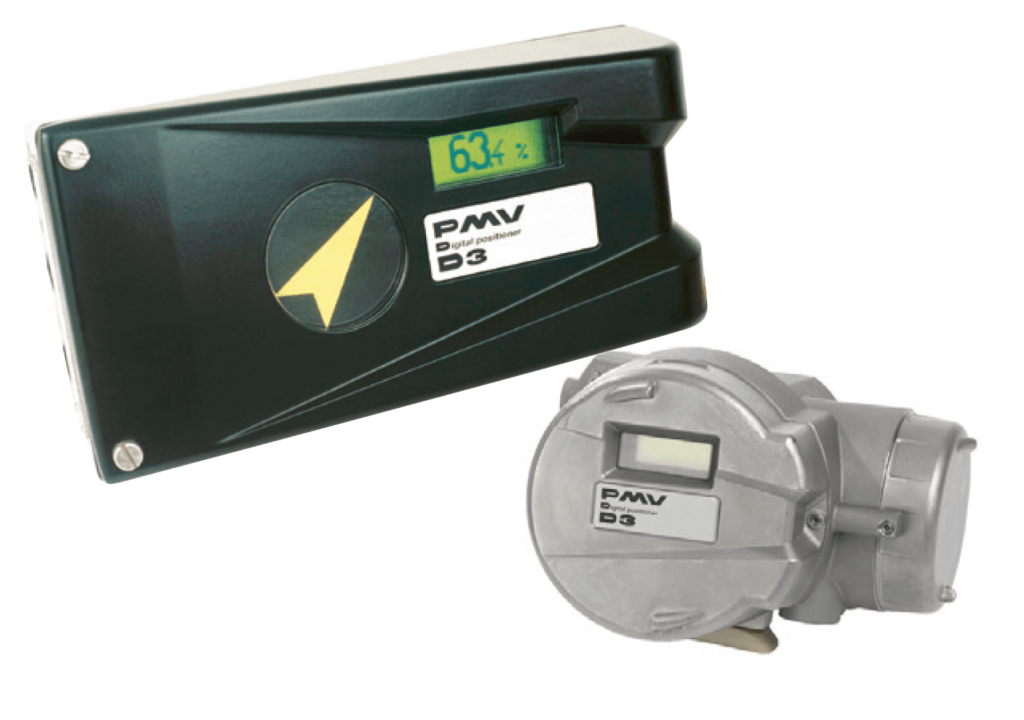 Digital
/
Positioners
Featuring a zero-bleed pneumatic relay, the PMV D3 positioner is suitable for linear or rotary valves, single- or double-acting actuators, and special applications. Available with general purpose, intrinsically safe or explosion-proof housings, and with plug-in modules for limit switches and feedback.
Extremely low air/energy consumption – zero bleed – meets EPA 6.0 SCFH leak limit => can use NG as supply medium
Friction clutch
Explosion proof
Intrinsically safe
Multitude of options incl 4-20 mA position feedback, integrated limit switches, 270 deg travel range, fail in last set position function, external pressure gauges, integrated pressure sensors, remote mounting.