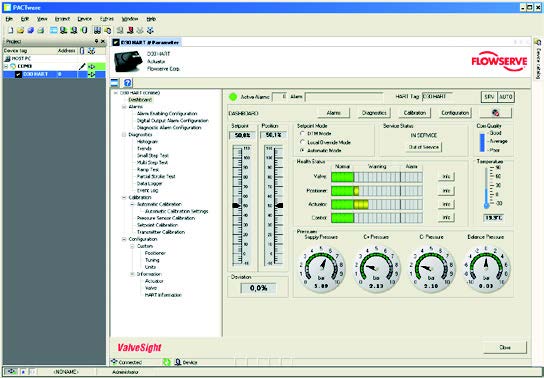 Supporting Software
ValveSight allows the users at all levels of experience or technical sophistication to be able to use the solution
– no matter what kind of control valve is being used.
ValveSight uses a dashboard-like interface that does not require the user to navigate alarms to understand the health of the device. It has been specially designed to communicate complex information simply and quickly.
The ValveSight DTM is now available for:
HART
Foundation Fieldbus
Profibus
Ordering info
– The basic DTM is available for free download. For upgrade to the Advance Diagnostic DTM, please contact your local sales representative.